Trading ideas: challenges in the children's shoe business
Opinions flew and success tips were traded at a recent roundtable discussion hosted by FN during the recent Children's Great Event Shoe Show, here. The gathering brought together different viewpoints on subjects ranging from partnerships to lag times, and from distribution to open-to-buy. From every seat in the industry, whether it is retail or manufacturing, there is a different view.
The following speakers were on the panel: Mary Ann Fontana, president, Fancy Feet Berkley, Mich.; Robert Goldberg, merchandise manager, Harry's Shoes, New York; Harry Heitner, president, Valencia Imports, Morganville, N.J.; Ed Jurgrau, owner, Shoe Train, Rockville, Md.; Dale Maple, manager, Hansel & Gretel, Birmingham, Mich.; Jim Schumacher, chief executive officer, Osage Footwear, Monett, Mo.
FN: What specific vendor-retailer partnerships or exchanges are producing the best sales results today?
Heitner: In general, what is important today is helping support the brands that you sell to the stores, with point-of-purchases, p.r. and marketing around the store. Something that we're doing as a company is being the national sponsor of certain beauty pageants around the country for girls from 3 to 12 years old. When these girls win pageants and so forth they get a prize to go buy Rachel shoes in a certain store where they live.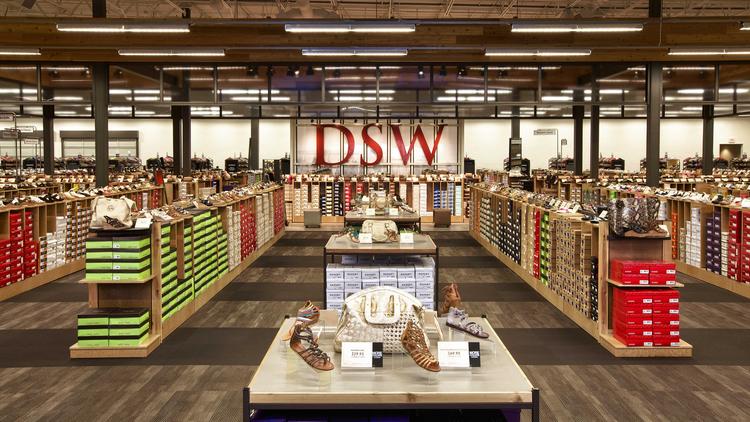 More importantly, we've started a Rachel and Scott David Shoe Club. In most boxes there is a little card to fill in. This way we can have more direct response to consumers by sending out information to help them know more about the company, and know where to shop, because we see what vicinity of the country they live in. We're coming out with something like Stride Rite does, its own newsletter. It's going to come out every quarter, and tell what Valencia perceives is going on in the kids' shoe business…. Just because I feel there is a lack of information in the children's shoe business. Everything is sneakers and women's and men's, and we're just at the bottom of the barrel.
Another thing, I think the most important, is that we have to support [retailers] with open stock, so when we get into items with the stores we should be able to get back into it and fill in. A very important thing today is that the salesmen have to support the retailers. They have to see them more than once or twice a year, say, `Hello. What's selling, what's not selling? Let me help you move a shoe.' They can't see each other once every six months like a lot of salesmen do.
FN: Robert, have you found that has happened at your store, that drop off in salespeople visiting?
Goldberg: It's not that there's been a drop-off … salespeople today when they're being trained by the manufacturers are not necessarily always trained in all the parts of being a salesperson. The best part of being a salesperson is to create a relationship with the customer. Most of the companies we do business with though, we don't seem to have that dislocation problem …. We want to be involved, we want to know. Knowledge is the thing, and the lack of it, you never know when it can throw you a curve ball. And [there's a need] to know if something is selling for a manufacturer. If you're not selling it, why aren't you selling it? If something's selling for you, can you get more, and when's the next delivery? Maybe something's selling and you're not selling it because it's not displayed well. And the salesman comes in and says, `You know, that shoe really is selling very well in other areas, let's see what we can do.
FN: Is there anything you are doing, Ed, to tie-in with your vendors … any programs that have been very successful?
Jurgrau: I think the key, as [Robert] was pointing out, is the vendor-retailer relationship. Over the past couple of years that has gotten a little better. There was a time there when the vendors were like a swinging door, you never knew who was working for the company, and it's very hard to communicate with these people because they have no knowledge as to what kind of business you have and what you sell. It's important to have some knowledge of what's important to you as a retailer. As a small retailer, it's important that merchandise is received when it's ordered.
For instance, for back-to-school, which starts in August, if the merchandise comes in the third week or fourth week of August, you could lose the whole season with a particular item that you expected in the beginning of the month. And I think, as Harry mentioned, too, that I would like to support the fact that it's so expensive to operate a small business today. If the manufacturers could warehouse the inventory, which is what many of them do, and you can fill-in merchandise, you can get a better turn on your inventory and have available things that are selling well to fill-in on.
FN: Is there any one issue that is the most important now for children's shoe vendors?
Schumacher: That's a very multifaceted question. It's a question that retailers should answer and we should answer. I think the biggest problem facing the industry is bringing successful, new product to the marketplace. By that I mean product that has a good return for the vendor and a good return for the retailer. Where you can be in a stock position, get a longer bell-curve to your product, and that a retailer can turn, turn, turn.
FN: Newness in terms of fashion style and direction?
Schumacher: Well, it's a combination of issues. It's a combination of, are you bringing out new product or are you bringing out repetitious product? Are you replacing someone that's on a spot, are you duplicating, causing problems for a retailer, or are you actually creating product that's new, fresh, different and is cutting-edge? You need a proper balance between cutting-edge and basic, but if your cutting-edge product is properly thought out, that will earn its way towards a basic product. And that's the way retailers are successful today… New products sell and I think it's one of the most critical issues.
FN: How do you get customers in the store during periods that are usually very slow periods like after the back-to-school rush?
Golderg: You try to run certain types of promotions in the store or certain events to try to bring traffic. Your slowest time in the kids business, cyclically, is right after back-to-school or light before spring opens. If you don't have any reason for the customer to be in the store purchasing, you tend not to get the added traffic. The children's business is a very good business because they always need shoes and are outgrowing shoes, so you always get some percentage of traffic in the store just by need. Unlike back-to-school — everyone comes at one time those three weeks. Usually it's just a steady flow.
Schumacher. The peaks and the valleys in the children's shoe business are somewhat deep in that there's seasonality to the business, more so than with the men's and women's business. Children buy out of need, which means the formative years, baby, infants' and young child business is incredibly important to build on in order to take the shallowness out of those peaks and valleys. So, if your baby business, your infants' and child's business is a strong portion of your business, that business is not as cyclical as back-to-school and spring. So the importance of doing an overall children's shoe business is incredibly important for the success of the retailer and the wholesaler.
Maple: Something that I tell my customer is 'shoes are made seasonally, but children don't grow seasonally.' And sometimes, because of the lulls and the amount of product available, you might see a slight slowdown because parents are finding as many things as they would at those peak periods when stores are stocked to the gills. So you might see fewer impulse purchases or fun purchases given upon more strict need purchases.
FN: Are you saying children's retailers should keep up their inventory with interesting, new, fresh things all year-round?
Maple: Yes, within the realm of possibility. Manufacturers can't keep cranking out fresh on styles every three months and maintain stock on styles that are turning.
FN: Mary Ann, what do you think of that?
Fontana: I think that Dale has a good point. What I'm going to say relates more to what I consider to be an important issue in the children's shoe industry…. I've been in the children's shoe business 13 years, and most of the people sitting at this table have been in a lot longer than that. So in some respects I'm newer, and yet I've been around long enough to have seen some ups and a lot of downs. Overall with the economy right now in spite of different forecasts, the average consumer is very cautious. The point Dale made about the peak times of the season, there's more things out there to interest the consumer. I definitely think that we need to give the consumer a reason to buy our shoes.
A lot of the things that have been mentioned here are in terms of enticing them with some kind official reward, things like that. Now, my company is a lot smaller than the other companies here. The whole reason I dreamed this up is because I felt there was a very big void in the high-fashion, high-quality end of the children's business. It's the typical story of the mother who never could find women's plantar fasciitis shoes for her kinds and took it to a pretty far extreme. Our philosophy is to make the best-looking, neatest kids' shoes that can be made, to use the best materials we can find. Obviously it limits our product as to who is able to buy it. But the most exciting thing that has driven me to continue in this business is we find little retailers in some out-of-the-way places and they try a few of our shoes. And it's amazing, their customers can get excited, they can get excited. And their business grows, not necessarily by leaps and bounds, but it grows steadily.
Heitner. There's no interim shoe business that's exciting. After back-to-school's over (group laughter) the person sits with the same inventory until Easter. It's very hard for a manufacturer to come out with a new line. But if we do come out with a new line, come out with some fashion items, if you can make them in small quantities, get them into stores. But the problem as a manufacturer finds, retailers — and it's not a knock against retailers at all — need to leave a small amount of money every season open for new merchandise to be bought after the season.
[Retailers] need to explore new looks after the season just to keep something fresh in the store until the next season comes…. I'll walk into the same Stride Rite store in the mall and the same shoes I saw August 1st are sitting there January 15th. Nothing new, that's why they're losing a lot of customers to the Payless's, because we look at the p.o.s.'s — they're replenishing the shelves every week. There's always something new coming through, flowing through. They're on a much different level economically and can afford to do that. But it doesn't have to be a lot of money. A retailer can put three or four thousand dollars away to buy at the end of the season…. They have to really look at inventories.
And that's where we've expanded into as a company. Jumping Jacks is on it, is EDI (Electronic Data Interchange), and it's the thing of the future. We're going to know what's in stores.
Schumacher. Yes, it's incredible the information we accumulate through EDI…. We get feedback on sell-throughs on almost a day-to-day basis. So we can react. It's given us a tremendous opportunity to read real quickly what's going on and see if you're on target with your forecasting. And if you are over, you can react especially if it's domestic because you have less time. We import, too, and we know what it takes in lead time.
Jurgrau: As a retailer it's becoming more and more expensive to do business. We have to stock inventory. You hope to have qualified people to work on your floor, so it's a very labor-intensive business. Real estate is very high. I have found the shoe business to be much more cycled. You have to have your merchandise in for your very busy seasons…. After that business levels off and diminishes. Is it worth getting the product in at extra times of the year? Can you afford it?
Maple: I'll agree with that. The notion of keeping some open-to-buy for second- or fourth-quarter product sounds terrific until you take a look at your back-to-school buy, most importantly, and your Easter buy. If you don't take your open-to-buy, if you don't set yourself up the way you feel you must be for those two seasons, if you short yourself, you're shooting yourself in the foot. You're turning away potential business in order to create potential business. And the trade-off, considering the certainty of those two seasons, just doesn't seem worth it.
Jurgrau: And also, another market has been created. After your busy seasons, retailers start promoting, and then people look for things on sale. They don't want to pay regular price.
Maple: Not to mention in the children's business a lot of times merchandise that you sell at back-to-school times hasn't been grown out of in late November.
Jurgrau: You no longer can be everything to everybody.
Schumacher: It's been particularly difficult the cult year because the utilitarian look in footwear has been accepted as a dress pattern and therefore you cut down on your categories so drastically. But dress shoes are starting to perk up again and a wardrobe is again becoming a necessity. We see it in Europe, that femininity is coming back, not only in women's but in children's, and the prettier hues of materials as Dale mentioned previously are going to be very dominant in seasons to come.
FN: Mary Ann, how has the increased demand for multipurpose shoes for children, such as a dressier boot or a more rugged dress shoe, affected your business?
Fontana: It probably hasn't affected me because we have more shoes than one store probably has need for. Our focus to have the most forward design and top quality and we're not so involved in volume. The one time I tried to get into volume it was disastrous … But I can see that overall it has changed the whole focus and direction of a lot of companies.
Heitner: Children's clothing has dictated what the girls wear, too. Having two daughters, a lot of the dresses, florals and denims, they don't go with black patent party sandals for women with bunions. They go with outdoor boots, logger boots. And that's where it's a dual purpose.
Goldberg: In the girl's business, after a certain age, we have to remember that we still are an accessory. We're not the necessity…. It really comes down to what their peers are wearing, and the fashions of the times.
Jurgrau: The day of the multiple sale has really diminished. I think there's really less money out there.
FN: That's why this has come into play, that one shoe serves two purposes.
Jurgrau: Absolutely.
Schumacher: Back-to-school this year was boots. Boots have always been kids' items…. The teeny bopper as we know her is a fad fan, and you can get burned so very quickly in that market.
Jurgrau. Western boots were very big the previous year.
Maple: Yes, but it didn't happen at all this season.
Schumacher: The pendulum swing is very, very wide.
FN: Robert, what is your biggest seller now?
Goldberg: The wheat mini-buck boot, the Timberland look-alikes. Any sort of work boot has been strong.
FN: Mary Ann, what do you see as the most important issue for manufacturing going forward over the next few years? Leather prices are going up, and mass marketing of goods is always hovering over like a dark cloud.
Fontana: Definitely trying to keep some kind of a lid on prices. From our standpoint, the last thing we want to do is minimize the quality of the shoe, because that's really the main thing we have to sell. So, there will be other ways that we as a company will tighten up, other ways of expenditures. We work with a small amount of factories in Italy that are willing to develop still the same kind of product and make it as affordable as possible …. The manufacturer has to focus on what they do best. Continue to back your product and support the retailer.
Goldberg: It's almost like an interdependency. We're both playing on the same turf and we have to make sure the grass grows and everything is kept in harmony. Vendors have to be more focused… what's their niche. Not try to chase somebody who may be having a hot item for that moment,but come up with something that they can hang their hat on. It doesn't mean you can't have other classifications in your line for assortment value. Make that retailer say, `Hey, I have to see these guys. They represent this percentage of my business in this classification. I want to make them grow.'
FN: Has the merchandise mix in your store evolved at all as styles have changed?
Goldberg: I think that's one of the points we've talked about here is the level of stagnation in any type of business if you're not evoking. You always have to look to see what the customer wants.
Heitner: I just want to put myself on the opposite side, that of the retailer. I would walk around the show with a camera and ask for the top shoes and put the pictures up on the wall. You can't remember every shoe. Know what's going on. Who has the best–everybody has them sourced differently.
Schumacher: There are so many different factors involved. We source, and we do our own, and the incredible cost today of manufacturing stateside, it's not unlikely for us to spend upwards of $120,000 on a given pattern, and that's for one shoe. But we don't experience that when we go across the pond to source in China what we do experience over there is the incredible amount of pairs that you have to commit to make up for their expense. So, if we don't go early, and you're talking about 40,000 to 100,000 pairs of shoes in a given pattern, you just don't see the product. On-time in the store is a very important issue. If you make a mistake with 100,000 pairs of running shoes for women with high arches you've made a monumental mistake.
Fontana. We, as vendors, need to do our homework and direct and educate retailers as to why they need to buy our product etc. I think this is what Harry was getting at, that the retailers need to approach every season with a clean slate and an open mind. Look at all the product that's out there, within reason, within the realm of your possibility. I think that when you start to slack off, when you start to not necessarily get lazy, but because there are so many things bombarding you on a day-to-day basis, the only thing that's going to put dollars in that cash register are the pairs that are walking out of that store. If you don't do the best job that is humanly possible to do to make sure that you have availed yourself to see, to be shown, to become informed about all the product that's out there … you are very possibly short-changing yourself.
FN: Does anyone have anything to add?
Schumacher: Nobody has even approached the question about distribution which is a big issue. I'd like to hear what the retailers have to say about where the product is sold. That's of tremendous interest to me.
Jurgrau: I didn't want to bring it up, because that's another problem.
Goldberg: If something is not all over the place … it definitely gives the product more integrity. Customers are more willing to pay for it; they gain a level of expectation to see the product in that type of store.
I think one of the problems is… mixed messages or signals to the consumer in terms of how brand labels are being distributed — where they're seeing them in these alternate retail outlets and also seeing them in booteries of any variety, and obviously you can't relate the two, one is a rack setup and the other one's a full-service operation. And it creates too much confusion.
FN: Jim, were you referring to flooding the market with your product or not being exclusive enough with your outlets?
Schumacher: No, my concern is that we're being too protective. And not giving the opportunity to people to buy our products.
Jurgrau: You mean loyalty?
Schumacher: Yes. You see, loyalty is a two-way street. We're as good to you as you are to us.
Jurgrau: If you take Toddler University as an example, here is a company that the small independents fueled and got on the market. Now we don't even have access to those shoes. And I guess, more than even Toddler University itself, it's the other component that was part of Genesco which is University Brands, and they were very important to a lot of us retailers and they are out of reach as a lot of other things that have become out of reach for the small retailer.
Schumacher: It is an integrity issue.
Maple: If product is over-distributed and too far across the board in terms of price, there comes that sense to the customer of, `Oh, I can get it anywhere.' The customer is not going to be aware of what makes that product worth what it costs.
Fontana: When we start talking about retailer loyalty to vendor, there are some large companies out there that have shown no respect for the independent retailer, particularly in regards to where their product distribution is. And I think that in the long run, companies suffer from that, because when you talk about loyalty it's not necessarily one brand name. For instance, Nike has outlets, Reebok has outlets, and yet there are very few retailers around that feel that they can have without these brands. And yet, on the other hand, these brands are dumping merchandise all over the market. Certain brands are spending a tremendous amount on advertising, so you feel you need them in your store. Yet you continue to support them, and what are they doing for you?
Schumacher: In my business alone we have closed 450 independents because of credit … because they can't be profitable. We as an industry have to re-educate as to the value ratio of products.